Looking for information on a project you have in mind? Give me a call and we can schedule a free consultation.
D.W. Hart Woodworking, Inc.
Derek Hart
290 NW 6th Ave
Canby, OR 97013
(503) 705-4985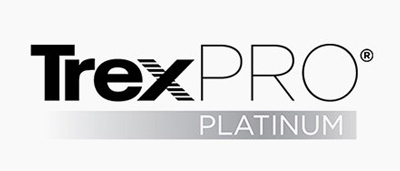 TREXPRO® Platinum
TrexPro® Platinum is the highest level of recognition available for an independent contractor. TrexPro® Platinum deck builders are the leading TrexPros in their markets, with demonstrated ability and expertise to design and build outdoor living projects with Trex, ranging from the simple to the most complex. Look for the TrexPro Platinum icon when you're searching for an official TrexPro® deck builder.